Jessica Byrnes-Laird, an 18-year-old young woman from Shreveport, Louisiana, was doing nothing but sitting in a car, waiting for her boyfriend to come out of a convenience store, when she lost her smile — the victim of a vicious attack by a group of young men who thought they had the right to harass and catcall her.
The incident happened on July 26 — the original Inquisitr account can be read at this link. But on August 2, one of the five men was finally arrested, though the incident was caught on video thanks to security cameras at the A&Y Quick Stop store.
Jalen Jack (above right), another 18-year-old, is the man police say threw a metal rod or pipe through the car window, smashing Jessica square in the mouth, tearing open her face and knocking out at least 10 of her teeth.
Jessica and boyfriend Jared Palletier had just spent the hot afternoon at the beach. As Jared ducked into the convenience store to pick up a few things, Jessica waited for him, sitting in the car, still wearing her bikini from the beach.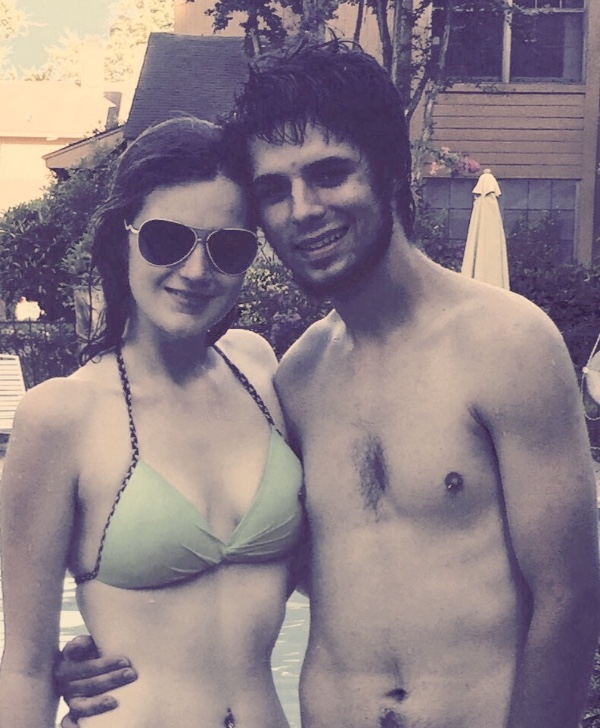 But five young men who were apparently just hanging out in the parking lot there somehow believed they had the right to bombard Jessica with obscene, sexual taunts — frighteningly surrounding the car.
When Jared emerged from the convenience store, he stood up to the men, demanding they leave his girlfriend alone.
"Before he knew it, he was fighting off four or five dudes," according to a GoFundMe page set up to help Jessica with her dental expenses.
Jared managed to break free and get in the car to drive away, but before he could hit the gas, one of the catcalling harassers — allegedly Jalen Jack — threw the metal rod into the car through the passenger's side window, smashing Jessica's face.
But police say they have no plans to charge the other men involved in the attack.
"This news was upsetting, because while the other four didn't throw the pipe that caused Jessica's injuries, they were just as much a part of the attack taking place and should be held accountable," the GoFundMe page says.
"There's a little bit of fear, honestly, because going through this make you realize how delicate life is, and you never know what can happen," Jessica told a local TV station.
"Things happen so suddenly, without warning."
While Jessica Byrnes-Laird does have medical and dental insurance, the cost of her required dental surgeries and implants is far more than the policy will cover. As of August 3, the GoFundMe page had raised $24,571 of the $25,000 goal.
[Images: GoFundMe, Shreveport Police Department]