Mars in Opposition on March 3rd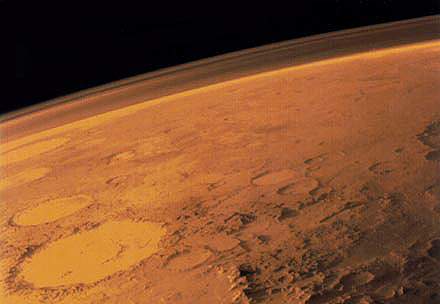 Get ready for a spectatular view of Mars on March 3rd, as the Red Planet will be lined up perfectly with the Sun and Earth, providing the best view we will ever get with a backyard telescope. This view comes to us only once every 26 months, when the Sun and Mars are on opposite sides of the Earth (hence the name "opposition").
The main reason that this opposition provides an excellent view is that the sun's rays will illuminate the face of Mars, showcasing the brilliant red and orange hues within the planet's atmosphere. Although March 3rd is when the planets align with the Sun, Mars will actually be closest to us on March 5th, so if weather does not cooperate in your area on Saturday, you can still catch sight of the planet in the coming week.
If the skies are clear, there are a few ways to spot Mars in the night sky. The best is, obviously, a telescope. The best time to catch the planet will be right after the Sun sets. If you lack a telescope, then you can spot the planet by looking for a bright orange dot in the eastern sky (distinguishable for it's lack of twinkling). It will travel to the southern sky, where it wil be at it's highest around midnight.
If the weather is not in your favor though, the online Slooh Space Camera will be offering a free show from it's normally member's only website. The general public can visit the site to watch their free live show, which begins at 11pm Eastern Time.